The first day (27 March 2021) of the "Belt and Road Webinar Series on Geotechnics, Energy and Environment" witnessed over 150 participants from different countries from East Asia, Central Asia, South Asia, Europe, Africa, North America, and Oceania. Two keynote webinars were held over online platforms Zoom and VooV.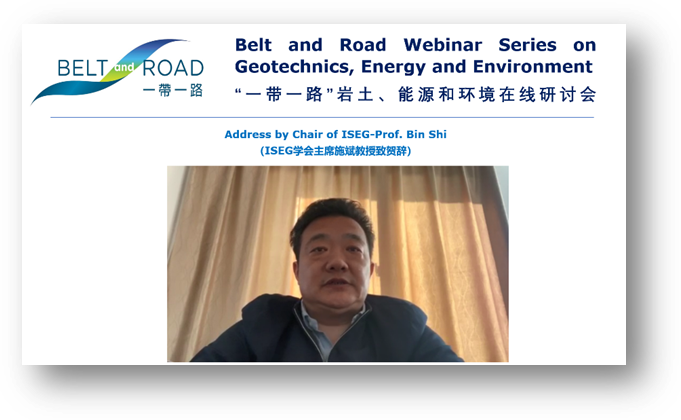 Prof Bin Shi, President of International Society of Environmental Geotechnology (ISEG) gave opening remarks and welcomed the distinguished guests and participants.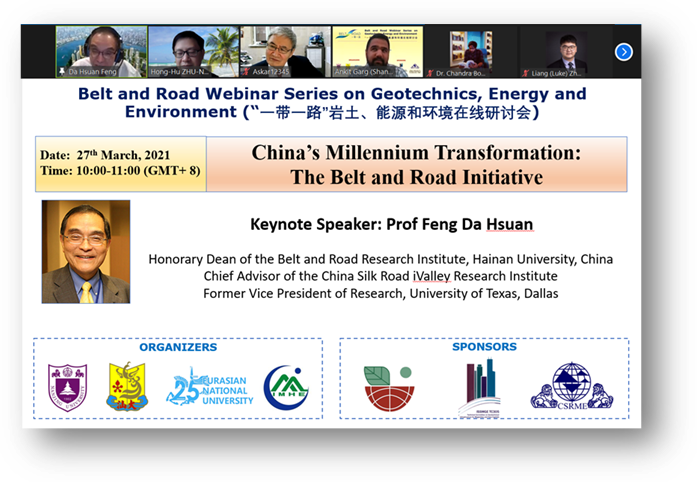 This was followed by a keynote session by Prof Da Hsuan Feng, who is currently Honorary Dean of Belt and Road Research Institute, Hainan University, China. His speech emphasized cultural exchange and understanding among various Asian and African countries for prosperity of all. He is also the author of the book " China's Millennium Transformation: The Belt and Road Initiative".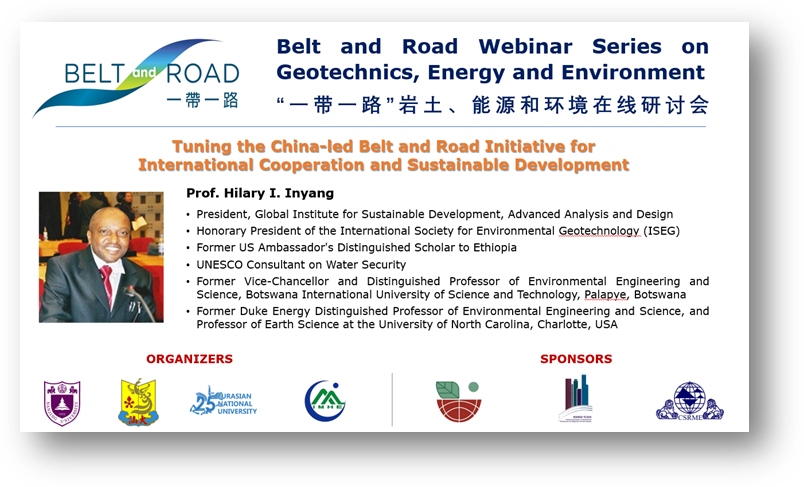 The second session includes remarks by Prof Hiliary I. Inyang, who is the President and Chief Executive Officer of Global Institute of Sustainable Development, Advanced Analysis and Design, and the Honorary President of ISEG. His opening speech title is "Tuning the China-led Belt and Road Initiative for International Cooperation and Sustainable Development". He stressed the significance of the Belt and Road Initiative in bringing massive changes in the development of many countries. He praised ISEG initiative for this webinar series and its growth as a society under the leadership of Prof Bin Shi.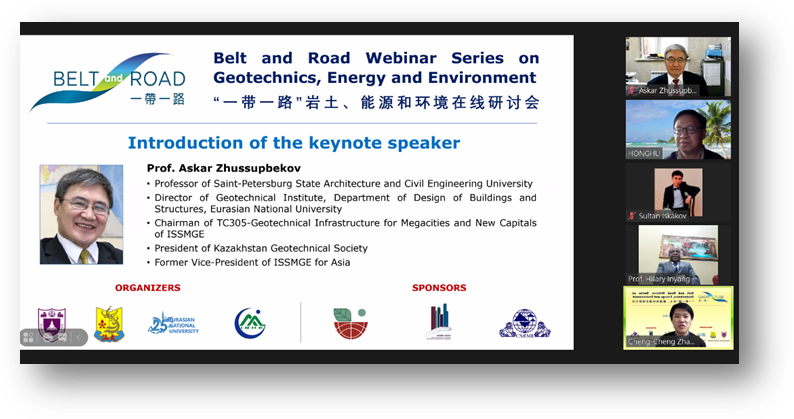 The second session was concluded by a Keynote lecture from Prof Askar Zhussupbekov, Professor of Saint-Petersburg State Architecture and Civil Engineering University, Russia. He is also Director of Geotechnical Institute, Department of Design of Buildings and Structures, Eurasian National University, Kazakhstan. Prof Askar showcased challenges in geotechnical engineering for several mega projects in Kazakhstan.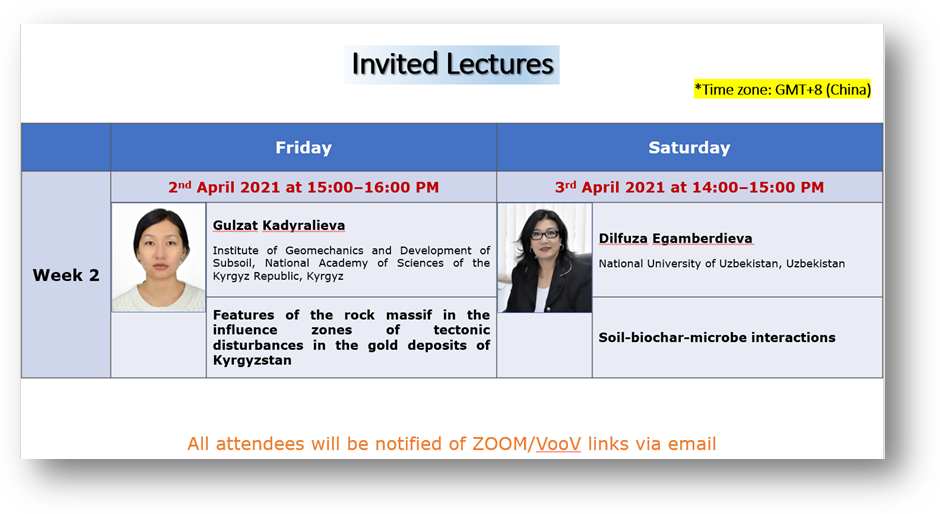 The next two sessions would be held on 2 and 3 April 2021, respectively.